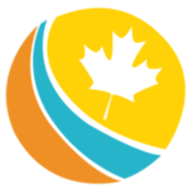 ---
Professional Standards
The JCTA believes that reducing risk for any type of equipment, whether it be a sunbed, a car or ATV, is about who controls the equipment. JCTA Member salons follow these standards to protect their sunbed clients:
Follow all government regulations.

Skin Type every client correctly using the JCTA Skin Typing Form or SkinType.ca
Banning the use of UV equipment for a Skin Type 1 person – defined by Dr. Fitzpatrick as someone who will "always burn, never tan".

Persons under the age of 18 are not permitted to use UV equipment without a prescription, or follow government regulations for teen tanning where regulations exist.Every staff member that controls the equipment is trained and industry-certified.

Keep complete client records.

No use of self-serve (client controlled / coin-operated / swipe card) equipment. Only a trained and industry-certified operator may set the time.

Every client must wear protective eyewear.

JCTA warning signs describing the risks of UV light will be placed in the front lobby and every UV tanning room.
For complete standards, view the JCTA Professional Salon Standards.
---

TanningTruth.com is a public information site dedicated to teaching a responsible, balanced and effective message about sun care.
---

The American Suntanning Association (ASA) is a values-based coalition of professional sunbed salons committed to teaching the vision of responsible and balanced sun care and engaging in higher-level discussion about UV exposure and indoor tanning.
---

The JCTA (Joint Canadian Tanning Association) is a national non-profit organization created to increase understanding of the professional tanning industry's scientifically supported position that regular moderate ultra-violet exposure from sunshine or sunbed in a non-burning fashion is part of a responsible lifestyle that recognizes both the inherent benefits and the manageable risks associated with ultraviolet light exposure.
---

The Vitamin D Society is a Canadian non-profit group organized to increase awareness of the many health conditions strongly linked to vitamin D deficiency.
---

The primary goal of the UV Foundation is to fund research projects that will lead to a better understanding of the full scope of the biologic effects of ultraviolet light.
---

A consortium of scientists, institutions, and individuals committed to solving the worldwide vitamin D deficiency epidemic.
---

Dr. Marc Sorenson's site dedicated to his research of the benefits of proper vitamin D levels and UV exposure.
---

The Health Research Forum aims to develop and disseminate new ideas for the improvement of public health in the UK and elsewhere.
---

CITTO is the state organization representing, promoting and protecting the interests of California's professional indoor tanning industry.
---
---
---
---